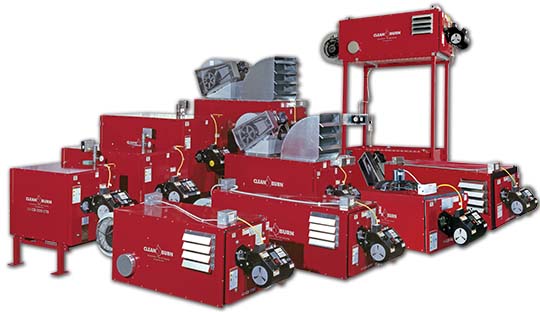 WASTE OIL FURNACES
Clean Burn's product line of UL listed waste oil fired furnaces are available in numerous models ranging in size from 140,000 to 500,000 BTU/hr. Furnaces can be easily installed by suspending from the ceiling or attaching to an elevated non-combustible platform.
WASTE OIL BOILERS
Clean Burn waste oil fired boilers are your best choice for economical and plentiful hot water for car and truck washes, radiant floor heat, space heat, snow/ice melting, and industrial processing.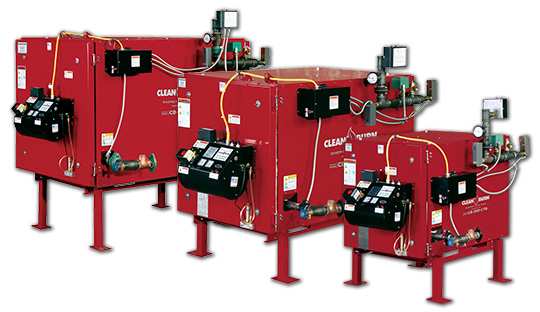 OTHER PRODUCTS
View our selection of AMS High-Performance Fans and SunFire Radiant Heaters.