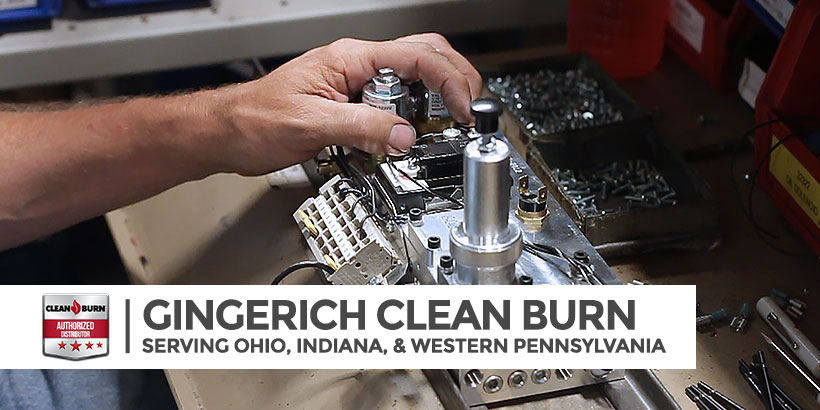 Genuine Clean Burn Parts
Found exclusively at your Authorized Clean Burn Distributor – Gingerich Clean Burn.
Gingerich Clean Burn parts are Genuine Clean Burn OEM parts that are available exclusively to Authorized Clean Burn Distributors. Gingerich Clean Burn is best source for all OEM Clean Burn parts and service in Ohio, Indiana, and Western Pennsylvania.  Using OEM parts ensures your waste oil heaters and boilers will continue to perform efficiently for years to come and meet the Clean Burn warranty.
Gingerich Clean Burn recommends using only Clean Burn OEM replacement parts for the repair and maintenance of your Clean Burn equipment. We want every Clean Burn owner to have the best product performance possible, so if you are in need of Clean Burn parts, repair or equipment maintenance, contact Gingerich Clean Burn at 800-589-3481.